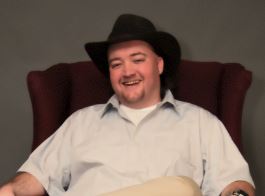 The Big John Show is heard weekdays from 10am to 2pm and replays 10pm to 2am Monday through Friday. Hosted by "Big John" Horton, it's a unique show that goes in a different direction than most programs heard on terrestrial radio and online. If your looking for something different that stands out, you are in the right place.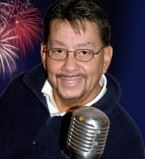 The Mission at CD Tex is to help spread Texas Country and Red-Dirt music throughout the world. The CD Tex Radio Show is a 2- hour weekly show hosted by Bill Green that can be heard every Saturday night at 9pm.
The Texas Country Music Countdown is a weekly, 2 hour show based off of the Texas Country Music Chart. Each week Kenny Schneebeli hosts the show which features the Top 20 Texas Country hits on the chart. There are also songs "bubbling" under the Top 20, listener requests and other Texas Country songs played as well. Listen to the Texas Country Music Countdown every Sunday at noon!
Sunday
12:00 am - 12:00 pm: Keep The Music Rollin'
12:00 pm - 2:00 pm: The Texas Country Music Countdown
2:00 pm - 7:00 pm: Keep The Music Rollin'
7:00 pm - 8:00 pm: Bravo Sierra with Big John (Replay)
8:00 pm - 11:59 pm: Keep The Music Rollin'
Monday
12:00 am - 5:00 am: Keep The Music Rollin'
5:00 am - 10:00 am: Morning Rush
10:00 am - 1:59 pm: The Big John Show
2:00 pm - 8:59 pm: Keep The Music Rollin'
9:00 pm - 10:00 pm: Red Dirt Road Trip
10:00 pm - 2:00 am: The Big John Show (Replay)
Tuesday
2:00 am - 5:00 am: Keep The Music Rollin'
5:00 am - 10:00 am: Morning Rush
10:00 am - 1:59 pm: The Big John Show
2:00 pm - 8:59 pm: Keep The Music Rollin'
9:00 pm - 10:00 pm: Red Dirt Road Trip
10:00 pm - 2:00 am: The Big John Show (Replay)
Wednesday
2:00 am - 5:00 am: Keep The Music Rollin'
5:00 am - 10:00 am: Morning Rush
10:00 am - 1:59 pm: The Big John Show
2:00 pm - 6:59 pm: Keep The Music Rollin'
7:00 pm - 9:00 pm: Women Crush Wednesday
9:00 pm - 10:00 pm: Red Dirt Road Trip
10:00 pm - 2:00 am: The Big John Show (Replay)
Thursday
Friday
2:00 am - 5:00 am: Keep The Music Rollin'
5:00 am - 10:00 am: Morning Rush
10:00 am - 1:59 pm: The Big John Show
2:00 pm - 8:59 pm: Keep The Music Rollin'
9:00 pm - 10:00 pm: Red Dirt Road Trip
10:00 pm - 2:00 am: The Big John Show (Replay)
Saturday
2:00 am - 7:00 pm: Keep The Music Rollin'
7:00 pm - 9:00 pm: "Covered"
9:00 pm - 11:00 pm: The CDTex Radio Show
11:00 pm - 11:59 pm: Keep The Music Rollin'
---